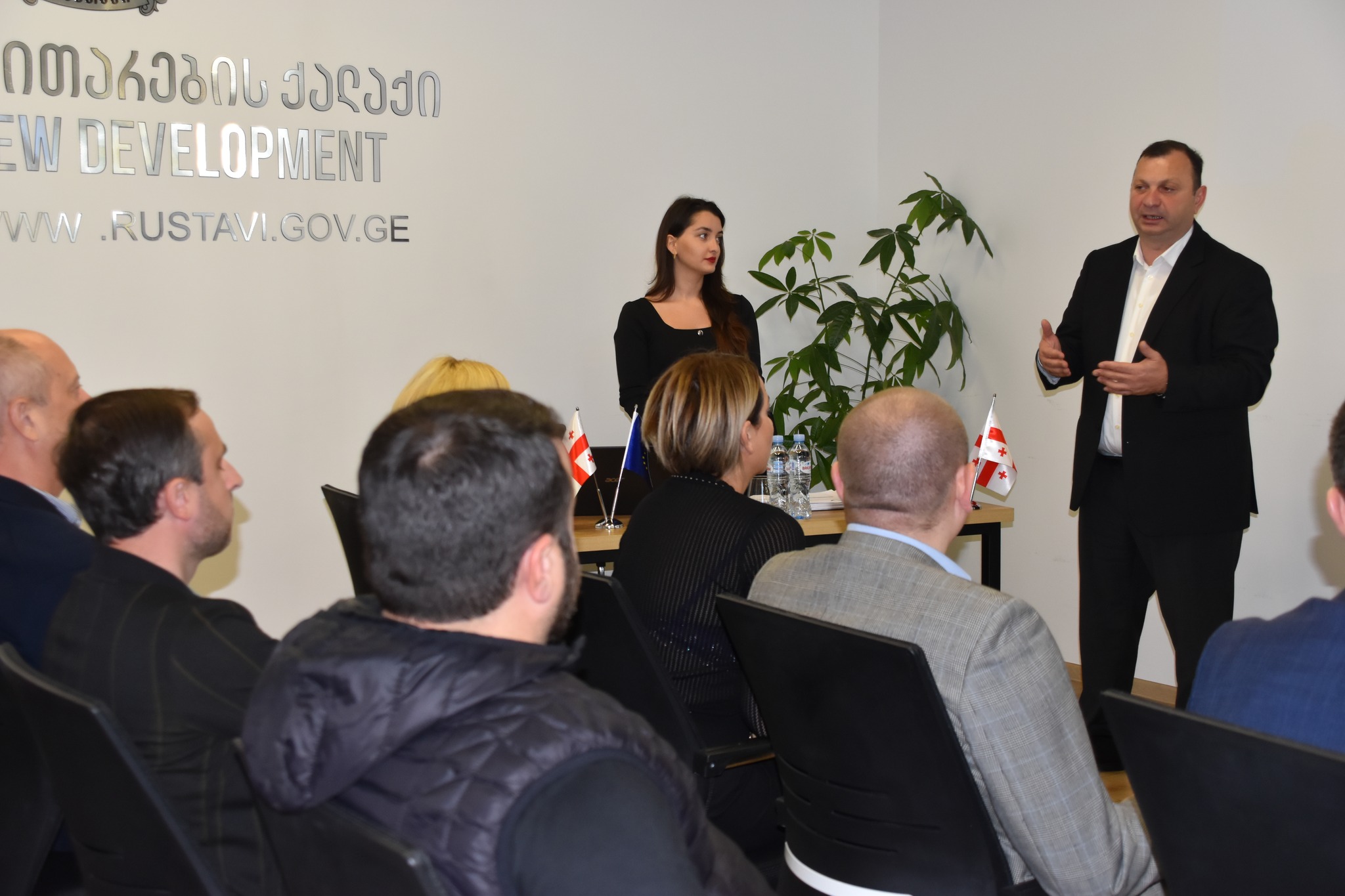 On November 17, 2023, the Deputy Director of the Legal Aid Service (LAS), Levan Gvenetadze, and other personnel of the Service met with the Rustavi Municipality Council, City Hall, village representatives, and the local residents.
The Service attorneys introduced the audience to the LAS ongoing offers, and also, the LAS mobile consulting center, established with the support of the German government and the United Nations Development Program, as part of the initiative "Improving the Rule of Law and Access Justice for All". " The Mobile Consulting Center" is a special van furnished with the appropriate tools, where people can receive one-on-one legal advice, and have legal documents drafted, if required.
With the mobile consulting centre, interested parties were given one-on-one consultations by Rustavi Legal Aid Bureau expert Lali Aludauri, who made sure all the requirements were met.