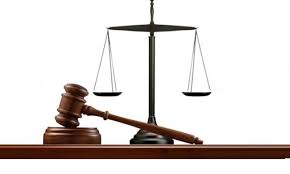 The LAS Kakheti-Telavi Legal Aid Bureau lawyer – Lali Chavelashvili defended interests of the Telavi resident P.S. since 2014.
According to the prosecution, in September, 2014, P.S. imported the psychotropic substance "pseudoephedrine" in large quantity from Azerbaijan to Georgia through the checkpoint "Red Bridge". His blame was grounded on the articles 261 and 263 of the Criminal Code of Georgia which implies that the person had previous conviction of committing the drug crime. He faced up to 5 years in prison.
The public lawyer, Lali Chavelashvili, got involved in the criminal case when the prosecution party offered P.S. to sign the plea bargaining. The defendant confessed to committing the crime and gave testimony the way the prosecutor demanded from him.
Later it became clear that, in fact, P.S. did not import the psychotropic drugs. He really was in Azerbaijan, but then returned to Georgia. While crossing the border he met his friend who asked him to give the medical drugs to another person. With the assistance of the lawyer, the defendant P.S. was partially acquitted.
In 2015, the prosecution accused him of false testimony – on the basis of part 2 of article 370 of the Criminal Code of Georgia (envisages restriction of liberty from 4 to 7 years).
This time the defendant did not have a hope of signing the plea bargaining. He took into consideration the qualified advice from the lawyer and told truth to the court. The lawyer indicated that there were no direct or indirect evidences in the case that proved committing the crime envisaged by the article 370 of the Criminal Code of Georgia. Moreover, on the basis of the decision of the Constitutional Court of Georgia, dated January 22, 2015, excludes to find a person guilty on the basis of the indirect testimony.
Finally, in March, 2018, Telavi District Court shared the position of the public lawyer, Lali Chavelashvili, and found the accused P.S. not guilty.