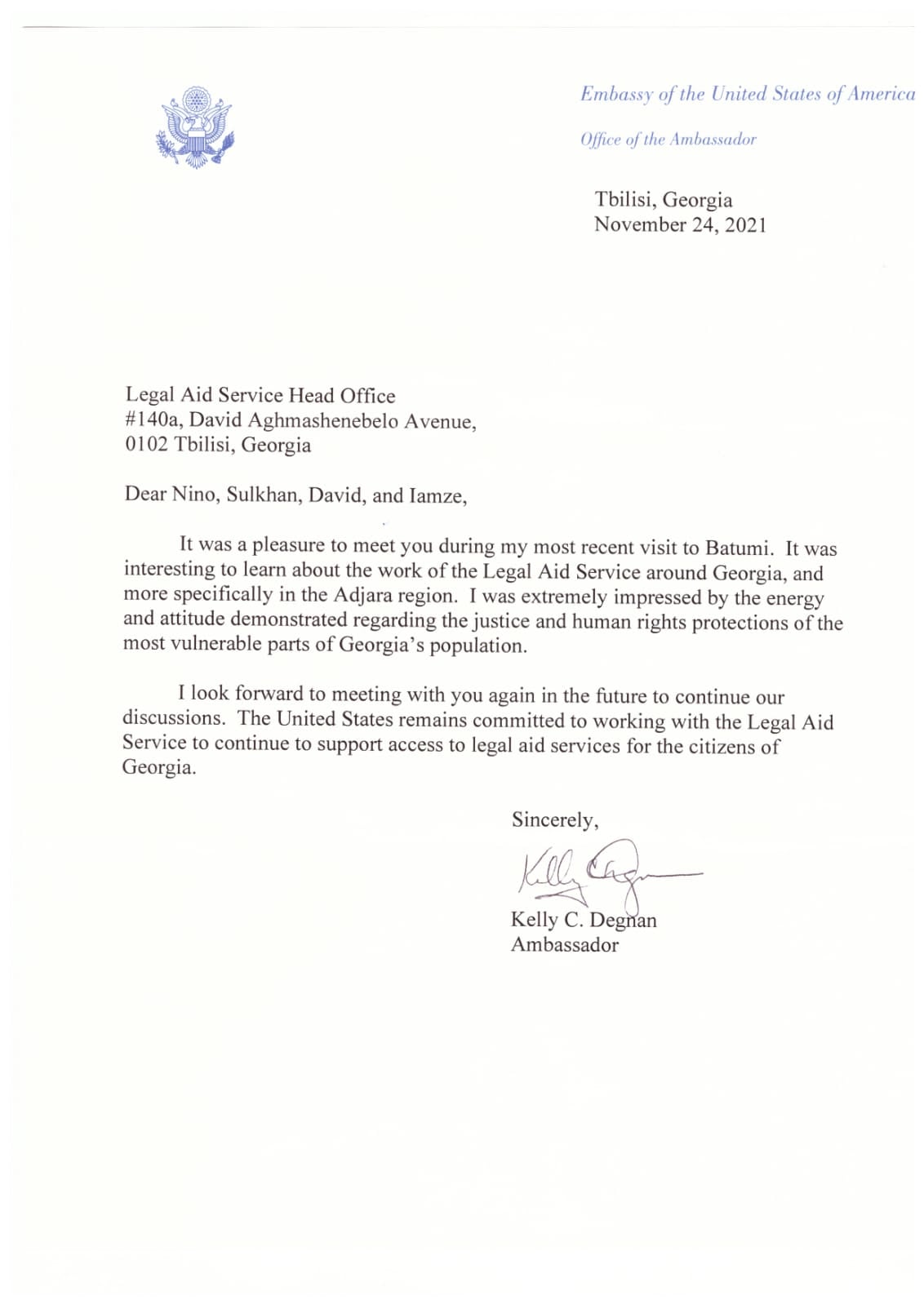 On November 9, 2021, Her Excellency Kelly C. Degnan, Ambassador of the United States of America to Georgia, visited Batumi Legal Aid Bureau. The Ambassador sent a letter of thanks to the Legal Aid Service regarding the meeting in Batumi.
We read in this letter:
"It was a pleasure to meet you during my most recent visit to Batumi. It was interesting to learn about the work of the Legal Aid service around Georgia, and more specifically in the Adjara region. I was extremely impressed by the energy and attitude demonstrated regarding justice and human rights protection of the most vulnerable parts of Georgia's population.
I look forward to meeting with you again in the future to continue our discussions. The United States remains committed to working with the Legal Aid Service to continue to support access to legal aid services for the citizens of Georgia".
In this regard, the director of the Legal Aid Service Razhden Kuprashvili posted on his official Facebook page:
https://www.facebook.com/RazhdenKuprashviliLaw/posts/1231200147290318